Here are the TV shows that are great from the start to the ending.
1. Justified
Are you a fan of crime dramas? If so, you can't miss Justified, a TV show that aired for six seasons from 2010-2015. Set in rural Kentucky, the show follows U.S. Marshal Raylan Givens as he takes on the unique challenges of enforcing the law in his hometown of Harlan. "Justified" is a must-watch for those who enjoy crime dramas due to their exceptional writing and acting. However, what truly distinguishes the show is its depiction of the criminal underworld and rural Kentucky's culture, making it a unique addition to the genre.
2. Party Down
Party Down is a show about a group of aspiring actors and writers who work as caterers in Los Angeles while waiting for their big break. This show's writing is consistently sharp, with clever humor and well-developed characters. Despite its short run of only two seasons, the show left a lasting impression on fans.
3. Freaks and Geeks
Get ready to relive the awkwardness and hilarity of high school in the 80s with Freaks and Geeks. This one-season wonder captured the hearts of audiences with its authentic portrayal of teenage life and an all-star cast of young actors, including James Franco, Seth Rogen, and Jason Segel. With its mix of comedy and drama, Freaks and Geeks has a unique charm that still resonates with viewers, making it a beloved classic that's worth watching again and again.
4. Band of Brothers
Band of Brothers is a miniseries that tells the story of a group of soldiers from their training in the US to the end of World War II in Europe. The show is a masterclass due to its perfect storytelling, excellent writing, directing, and acting. The characters are well-developed, and viewers become invested in their stories. It does an excellent job of portraying the horrors of war while still highlighting the bravery and sacrifices of the soldiers.
5. Fawlty Towers
Step into the zany world of Fawlty Towers, where every moment is filled with comedic chaos. From the bumbling Basil Fawlty to the quirky supporting characters, this British sitcom is a masterpiece of writing, with witty wordplay and clever physical comedy that will make you laugh from start to finish. And who could forget John Cleese's unforgettable performance as the hapless hotel owner, Basil? Despite its short run, Fawlty Towers has left an indelible mark on television history, and it's no wonder that it's still beloved by fans today.
6. Chernobyl
Have you ever wondered what happened during the Chernobyl disaster? If so, Chernobyl is the show for you. This historical drama miniseries looks at the events that led to the nuclear disaster in 1986 and the aftermath. But what sets Chernobyl apart from other shows is its incredible attention to detail and accuracy in depicting the complex political and social climate of the Soviet Union at the time. The cast's performances, including Jared Harris and Stellan Skarsgard, are also widely praised, making Chernobyl a must-watch for any history buff or drama lover.
7. Mindhunters
Mindhunters is a show about FBI agents who interview serial killers to understand their motivations and psychology better. The show's writing is intelligent, and the acting is superb. The characters are complex and interesting, and it does an excellent job of exploring the psyche of the killers and the agents investigating them.
8. Magic School Bus
Hop aboard the Magic School Bus and get ready for an adventure like no other! This educational animated TV show was a favorite among kids in the 90s for its fun and engaging content. With the eccentric Ms. Frizzle at the helm, every field trip became a magical journey filled with fascinating scientific discoveries. From exploring the human body to taking a trip through space, Magic School Bus made learning an unforgettable experience that kids still cherish to this day.
9. Flight of the Conchords
It's time to rock out with Flight of the Conchords, the musical comedy TV show that stole our hearts. Follow the adventures of two talented musicians from New Zealand as they try to make it big in the Big Apple. With its blend of humor and catchy tunes, Flight of the Conchords is a show like no other, and the undeniable chemistry between the leads is simply magical. It's no wonder this show earned critical acclaim and a devoted following, making it a must-see for anyone who loves music and comedy.
10. Fleabag
Looking for a show that's both funny and heartfelt? Look no further than Fleabag, a British comedy-drama that centers around the character Fleabag, played by the show's creator and writer, Phoebe Waller-Bridge. With its clever writing, sharp humor, and honest portrayal of human emotion, Fleabag is a standout in the world of TV. Waller-Bridge's performance is also a standout, as she easily navigates between comedic and dramatic moments. It's no wonder that the show has won multiple Emmys and is widely regarded as one of the best TV shows.
"Normal For Boomers In The 80s And Taboo Today" 10 Unacceptable Things Boomers Did That Would Never Happen Now
The society in which you live today has some specific norms. If you compare it to the Boomers' generation, you'll realize that you can't do everything that they did in their time. There are many things baby boomers enjoyed as a part of their childhood.
Ready to make your first budget?
Enter your email and get the free template
Gen Z or Gen Alpha can't even imagine doing those things, as it is way unacceptable in this era. Here are a few things Baby Boomers got away with but is a common thing today:
"The South Isn't Friendly" 12 Dangerous U.S. Cities You May Want To Move To Before Visiting, Don't Make That Mistake
Being a well-developed and reputed kingdom, the United States tends to attract many people to visit or migrate. This kingdom has many beautiful states and cities. Their charm attracts people all around the World. But along with these modernized and developed cities, some cities are notorious for their insecure environment. Living or moving to this city may indulge you in difficulties.
"She Supports Donald Trump?" 10 Surprising Stars Who Support The Former President
There are many stars who support the former president that will surprise you.
"Please, God, Don't Order That" 10 Menu Items Fast Food Workers Dread Preparing
Fast food workers encounter a wide variety of customer requests and menu items every day, but there are certain orders that they simply dread making. These items can be particularly challenging or time-consuming to prepare, causing frustration among the employees.
"Thrilling From The First Episode" 10 TV Shows That Will Kill Boredom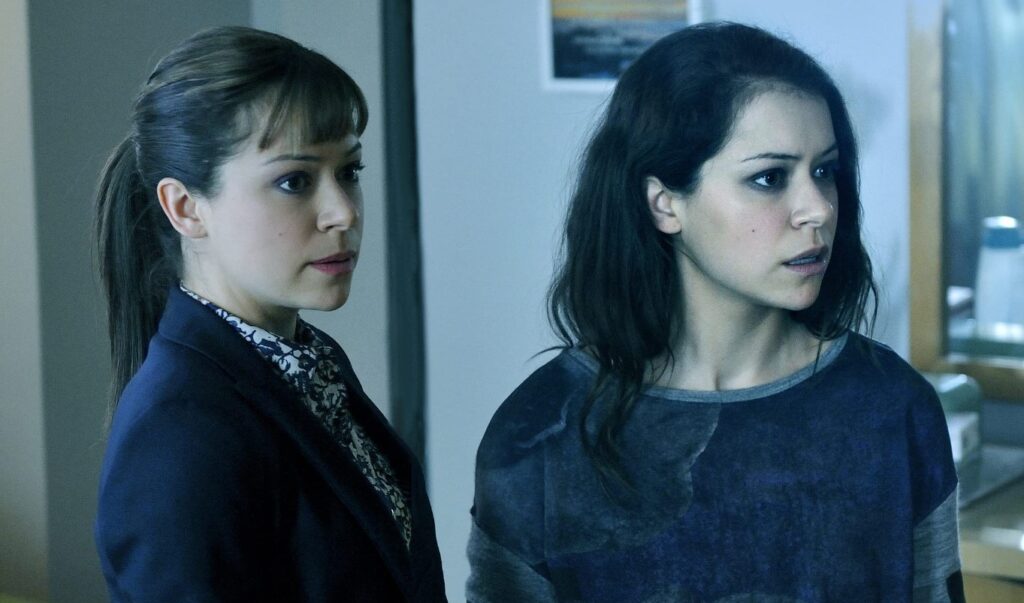 A pilot episode can make or break a series. Here are 10 iconic pilot episodes.
How I make $11,000 per year renting out my spare rooms?
Get access to my FREE guide now.
How I make $11,000 per year renting out my spare rooms?
Get access to my FREE guide now.