A pilot episode can make or break a series. Here are 10 iconic pilot episodes.
1. Prison Break (2005)
The pilot episode of the thrilling TV show Prison Break has left fans on the edge of their seats since its premiere in 2005. This gripping episode introduces us to the brilliant mind of Michael Scofield, a man who willingly enters prison to save his innocent brother from death row. With a plot full of suspense and intricately developed characters, it's no wonder that viewers were instantly hooked. Little did they know that this pilot episode was just the beginning of a wild and intense ride that would captivate them for seasons to come.
2. Justified (2010)
Justified burst onto the small screen with an explosive debut episode, instantly grabbing audiences' attention everywhere. It was love at first sight when the charismatic and sharp-witted Raylan Givens, portrayed by the brilliant Timothy Olyphant, graced our screens. With his Southern charm and unconventional approach to justice, Raylan quickly became a fan favorite. The pilot episode expertly laid the groundwork for the intense rivalry between Raylan and the cunning Boyd Crowder, setting the stage for a series filled with gripping confrontations, memorable one-liners, and unforgettable moments that would keep fans coming back for more.
3. Dead Like Me (2003)
In the dark comedy, few shows have achieved the perfect balance like, Dead Like Me. The pilot episode of this unique series managed to weave together humor and darkness in a way that resonated deeply with its dedicated fanbase. The story follows Georgia "George" Lass, a young woman who meets an untimely demise and is thrust into the role of a grim reaper. From the first episode, viewers were drawn into a world where death is both morbid and strangely charming.
4. Castle (2009)
When Castle premiered in 2009, fans were immediately drawn to the charismatic charm of Richard Castle, portrayed by the incomparable Nathan Fillion. The pilot episode of this captivating detective drama showcased the brilliant writing and exceptional performances that would define the show's eight-season run. Richard Castle, a renowned crime novelist, joins forces with NYPD detective Kate Beckett to solve a murder case that eerily mirrors one of his books. From the beginning, viewers were hooked by the chemistry between Castle and Beckett, the intricate mysteries, and the clever banter that would become the show's trademark.
5. It's Always Sunny in Philadelphia (2005)
When It's Always Sunny in Philadelphia graced our screens in 2005, it immediately carved out a unique place in viewers' hearts. The pilot episode, initially titled "Charlie Has Cancer" before being renamed "The Gang Gets Racist," set the irreverent and boundary-pushing tone that would define the show's legacy. This cult classic dark comedy centers around a group of friends running a less-than-successful Irish bar in South Philadelphia. The pilot episode's outrageous premise, where the gang tries to throw a benefit for Charlie after mistakenly believing he has cancer, set the stage for a series filled with dark humor, unapologetic characters, and unexpected twists. Despite its controversial start, It's Always Sunny in Philadelphia has become a beloved and long-running comedy series that continues to push the envelope of hilarity.
6. Invader Zim (2001)
For fans of animated television, Invader Zim is a cult classic that has left a lasting impression. The pilot episode, "The Nightmare Begins," is a masterpiece of storytelling that captivates viewers from the opening scene. It sets the stage for the series, introducing the quirky characters and the fantastical world they inhabit. With its witty humor and science fiction elements, the episode is a rollercoaster ride of emotions that leaves viewers wanting more.
7. Orphan Black (2013)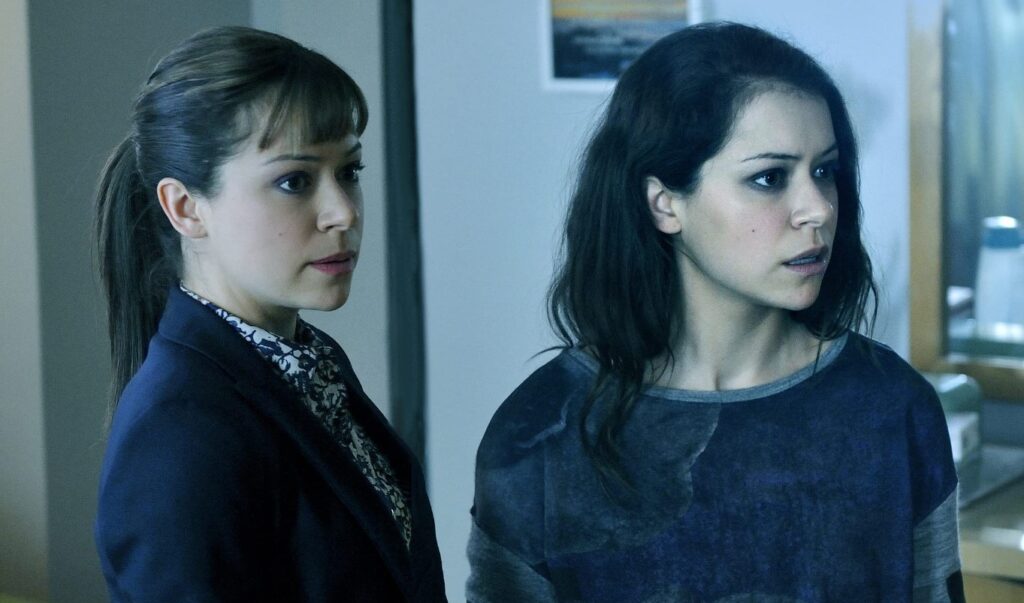 Regarding complex and thought-provoking storytelling, few shows can rival Orphan Black. The pilot episode is a tour de force of acting, with Tatiana Maslany delivering a performance that is nothing short of incredible. As she portrays multiple characters with distinct personalities and appearances, viewers are drawn into intrigue and mystery. The episode perfectly introduces the show's complex storyline, leaving viewers wanting to know more about the characters and the strange and dangerous world they inhabit.
8. Burn Notice (2007)
If you're looking for an action-packed series that keeps you on the edge of your seat, look no further than Burn Notice. The show's pilot episode is a thrilling ride that introduces viewers to the character of Michael Westen, played by the talented Jeffrey Donovan. The first scene draws viewers into a world of espionage, danger, and intrigue. The episode sets the stage for the rest of the series, establishing the show's unique tone and Michael's complex relationships with his friends and family.
9. Ozark (2017)
The Netflix series Ozark is a masterpiece of crime drama, with the pilot episode as a perfect introduction to the world of the Byrde family. The episode wastes no time in plunging viewers into the dark and dangerous world of money laundering and criminal activity. With its fast pacing and intense atmosphere, the pilot episode sets the tone for the rest of the series, leaving viewers eager to see where the story will go next.
10. Battlestar Galactica (2003)
For science fiction fans, Battlestar Galactica is a must-watch series, with the 3-hour mini-series as a perfect introduction to the show's epic storyline. The pilot episode is a gripping and intense ride, showcasing the catastrophic event of the Cylons' nuclear attack on humanity. From the opening scene, viewers are drawn into a world of danger and uncertainty, with the fate of humanity hanging in the balance. The episode sets the stage for the rest of the series, leaving viewers eager to see where the story will go next.
This originally appeared on Max My Money.
Ready to make your first budget?
Enter your email and get the free template
15 Women From the 90's Everyone Had a Crush On
In the 1990s, actresses like Jennifer Aniston, Demi Moore and Julia Roberts were some of the most popular women in the world. They starred in blockbuster films, graced the covers of magazines, and had legions of fans. While their careers have changed over the years, these women remain iconic figures from the 1990s. Here is a look at 15 women from the 90s that everyone had a crush on.
10 Black and White Movies All Millennials Need to See Once
Black and white movies may not be as popular as modern-day movies, but they are classics. Every connoisseur of cinema should watch them at least once. Recently, in a platform discussion, people have shared black and white movies that are a must-watch for any film enthusiast.
10 Movie Death Scenes That You Must See, But Cannot Unsee
Movies can transport us to new worlds, make us laugh, cry, or feel various emotions. Some movie scenes are so intense and memorable that they stick with us long after the credits roll. Recently in a discussion, people have shared death scenes from their favorite movies that are seared into their memories.
10 Movies/TV Shows That Ruined the Entire Franchise
Franchise owners and filmmakers work tirelessly to produce hit movies and television shows that keep fans engaged and coming back for more. But sometimes, a single misstep can cause a franchise to crash and burn. On a popular online forum, users discussed the movies and television episodes that killed franchises. Here are the top ten responses:
10 Surprising Actors Who Instantly Ruin Movies
Actors and actresses can make or break a movie with their performances. While some are beloved by audiences and critics alike, others are criticized for their lackluster acting skills and ability to ruin an otherwise good film. Recently, in a discussion on a platform, people have shared actors and actresses who can instantly ruin movies with their performances.
Source: Reddit
How I make $11,000 per year renting out my spare rooms?
Get access to my FREE guide now.