Are you in search of healthy and delicious snacks that are easy to make? Look no further! Recently people shared some ridiculously easy-to-make snacks that are nutritious and incredibly tasty.
1. Peanut Butter Pretzel Date Balls
One enthusiastic snacker shared their love for Peanut Butter Pretzel Date Balls, a delightful treat that requires only three ingredients. According to them, this snack is a fantastic option for plant-based enthusiasts and makes for an excellent pre-workout fuel. The combination of dates and pretzels offers a quick burst of energizing carbohydrates, while the nut butter provides protein for muscle recovery after a workout. The sweet and salty blend creates a flavor profile that is simply irresistible.
2. Sweet Potato Banana Muffins
Lindsay Livingston RD, the creator of The Lean Green Bean, raves about her Sweet Potato Banana Muffins as a delicious and nutritious snack option. These mini muffins are crafted with only four simple ingredients, making them an ideal choice for those seeking a balanced snack. Lindsay explains that eggs contribute protein, while peanut butter and the combination of sweet potato and banana provide healthy fats and natural sweetness. These muffins are versatile and suitable for various occasions, from introducing solid foods to babies to enjoying a quick bite during school or work breaks.
3. High Protein Chia Pudding
Miranda Galati, MHSc, RD, and the owner of Real Life Nutritionist, shares a fabulous recipe for High Protein Chia Pudding. With just three simple ingredients, this chia pudding packs a powerful punch, boasting 27 grams of protein per serving and plenty of fiber. The combination of protein and fiber makes this snack incredibly nourishing and keeps you full for a long time, promoting optimal digestion.
4. Chunky Monkey Greek Yogurt Bark
Nicole Addison, RD, MHSc, introduces a delightful and nutritious snack called Chunky Monkey Greek Yogurt Bark. This simple delicacy requires just six ingredients and takes only 10 minutes to prepare. Packed with protein and healthy fats from Greek yogurt and peanut butter, it offers a satisfying and nourishing option for snack time. Nicole suggests making a batch in advance and storing it in the freezer for a convenient grab-and-go snack throughout the week.
5. Almond Butter Protein Bar
Elizabeth Shaw, MS, RDN, CPT, presents a convenient and nutritious snack option called Almond Butter Protein Bars. These no-bake bars are portable and packed with 11 grams of protein, all within just 160 calories. As a busy individual, these bars are perfect for your meal prep routine. It's ready in about five minutes and can be frozen for a nutritious and refreshing pick-me-up anytime you need it.
6. No-Bake Homemade Energy Bars With Oats
Stephanie McKercher, MS, RDN, introduces her delightful creation, the Easy No-Bake Homemade Energy Bars with Oats. These delicious Chocolate Peanut Butter Bars feature a well-balanced combination of carbohydrates from dates, oats, protein, and healthy fats from peanut butter and almonds. This harmonious blend ensures that you feel full and satisfied after enjoying these energy bars. Stephanie emphasizes the importance of this balance for maintaining satiety.
7. Chocolate Covered Popcorn
Rebecca Clyde, MS, RDN, shares her delectable creation, Chocolate Covered Popcorn. This delightful snack combines popcorn's crunchiness with a luscious chocolate drizzle, resulting in a perfect balance of flavors. The fiber-rich nature of this treat makes it not only delicious but also a satisfying snack option. Whether you're looking for a sweet indulgence or a quick bite to satisfy your cravings, this Chocolate Covered Popcorn from Nourish Nutrition Blog will surely delight your taste buds.
8. Healthy Vegan Energy Bars
Amy Gorin, MS, RDN, a plant-based dietitian from Stamford, CT, presents her Healthy Vegan Energy Bars recipe. These homemade bars are packed with protein and fiber, providing a nutritious and satisfying snack. What sets these bars apart is the inclusion of five prunes in each serving. Eating one bar each day may help prevent bone loss, according to research published in The American Journal of Clinical Nutrition. You can make these tasty and nutritious energy bars in only 15 minutes with a few simple ingredients.
9. No-Bake Mini Cherry Pies
Kelsey Sackmann, a Registered Dietitian and the owner of Kelsey P. RD shares her delightful recipe for No-Bake Mini Cherry Pies. These adorable pies are crafted with wholesome and nourishing ingredients such as nuts and seeds, offering a satisfying combination of healthy fats and fiber. With no baking required, these mini pies are convenient to make and a guilt-free indulgence. Treat yourself to a delectable and nutritious dessert that will leave you feeling satiated and content.
10. Pumpkin Cookie Dough Bites
The Healthy Epicurean presents a mouthwatering recipe for Pumpkin Cookie Dough Bites. These delightful energy bites capture fall's essence with oats, nut butter, pumpkin puree, and chocolate chips. You can whip up these delectable treats bursting with seasonal flavors in just five minutes. After a short chilling time in the fridge for 15 to 30 minutes, they are ready to be enjoyed. Indulge in the irresistible taste of pumpkin and the satisfying texture of cookie dough in every bite.
"Normal For Boomers In The 80s And Taboo Today" 10 Unacceptable Things Boomers Did That Would Never Happen Now
The society in which you live today has some specific norms. If you compare it to the Boomers' generation, you'll realize that you can't do everything that they did in their time. There are many things baby boomers enjoyed as a part of their childhood.
Ready to make your first budget?
Enter your email and get the free template
Gen Z or Gen Alpha can't even imagine doing those things, as it is way unacceptable in this era. Here are a few things Baby Boomers got away with but is a common thing today:
"The South Isn't Friendly" 12 Dangerous U.S. Cities You May Want To Move To Before Visiting, Don't Make That Mistake
Being a well-developed and reputed kingdom, the United States tends to attract many people to visit or migrate. This kingdom has many beautiful states and cities. Their charm attracts people all around the World. But along with these modernized and developed cities, some cities are notorious for their insecure environment. Living or moving to this city may indulge you in difficulties.
"She Supports Donald Trump?" 10 Surprising Stars Who Support The Former President
There are many stars who support the former president that will surprise you.
"Please, God, Don't Order That" 10 Menu Items Fast Food Workers Dread Preparing
Fast food workers encounter a wide variety of customer requests and menu items every day, but there are certain orders that they simply dread making. These items can be particularly challenging or time-consuming to prepare, causing frustration among the employees.
"Thrilling From The First Episode" 10 TV Shows That Will Kill Boredom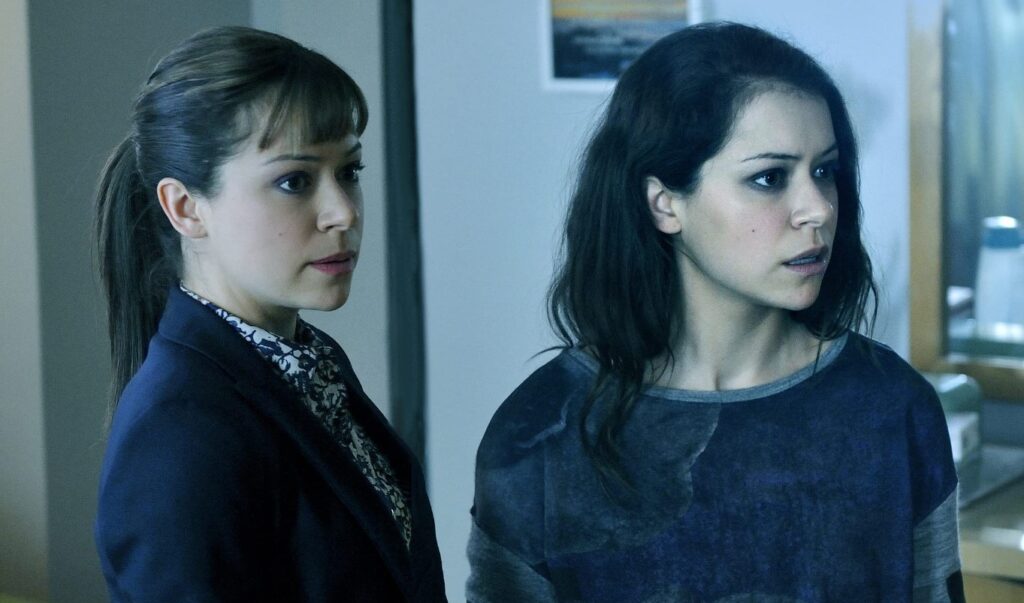 A pilot episode can make or break a series. Here are 10 iconic pilot episodes.
How I make $11,000 per year renting out my spare rooms?
Get access to my FREE guide now.
How I make $11,000 per year renting out my spare rooms?
Get access to my FREE guide now.