This post may contain affiliate links. Read our disclosure page for more info.
When food is in season, it's filled with good-for-you nutrition as well a maximum flavor. We all know the flavor of biting into a freshly picked strawberry in summer. The flavor is amazing! So here are some recipes to try that include foods that are in season for spring!
Apples
While apples are available pretty much all year round, certain varieties of Apples are still actually in season in spring. Try Pink Lady, Granny Smith or Golden Delicious.
Green Apple Smoothie
A green apple smoothie is a filling a refreshing start to your morning! Make it under 5 minutes and pour it into a to-go cup for busy mornings.
Apple Fries
Cooked apples are a fabulously healthy dessert. But cook them in an air fryer, and you take them to a whole other level. Check out these apple fries!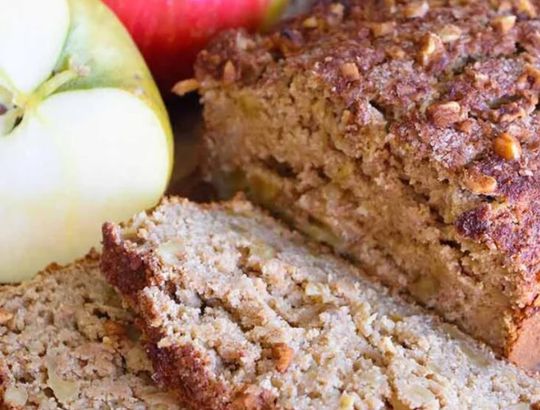 Apple Bread
Want a little something sweet with your coffee in the morning? Apple bread is incredible stuff! You can also enjoy it with a scoop of vanilla for dessert. Yum!
Baked Apples
Baked apples are a decadent dessert that you can actually feel good about! Plus, they are easy to make and require little cleanup. A perfect dessert!
Apple French Toast
Apple French toast is fabulous stuff. Imagine your regular French toast stuffed with baked and caramelized apples!
Ready to make your first budget?
Enter your email and get the free template
Apple Crisp
If you are gluten-free, this apple crisp recipes could be the perfect dessert for you! It's quick to put together and makes everybody happy!
Asparagus
While asparagus is in peak season in spring, though you can certainly find it in stores for most of the year. But spring asparagus is unequaled in flavor. Here are a few ways to get more of this vegetable into your eating plan.
Asparagus Salad
An easy asparagus salad should be tasty and simple to pack up and take to work with you. And this one does just that!
How I make $11,000 per year renting out my spare rooms?
Get access to my FREE guide now.
Chicken Asparagus Skillet
If you opt for lower carb dishes at dinner time, this chicken asparagus skillet could be just what you're looking for!
Cheddar Asparagus Quiche
If you are trying to work more veggies into your morning meals, try this cheddar asparagus quiche for breakfast! Make it on Sunday and enjoy it for breakfast over the next few days!
Shrimp and Asparagus Skillet
If you love shrimp, pair them with asparagus for a delicious and low carb meal! This shrimp and asparagus skillet is a one-pan dinner that will leave you wanting seconds.
Garlic Asparagus Penne
It pasta is what you're craving, try this garlic asparagus penne pasta. It's a delicious, vegan pasta dish bursting with spring flavors.
Avocados
They are at their best in January through March. Take advantage of the healthy fats and amazing flavor!
Avocado Hummus
Hummus is such a healthy dip or spread for snacks and wraps. But add avocados, and you've got a powerhouse of nutrition in a bowl!
Tuna Stuffed Avocados
Tuna stuffed avocados are one of the easiest lunches or low carb dinners you can make. Packed with flavor and healthy fats, they are perfect for a keto eating plan.
Avocado Cashew Salad
This avocado cashew salad may be a bit different from the green salads you are used to. But you can bet you won't be disappointed!
Guacamole
When most people think of avocados, they think of guacamole. This healthy dip is packed with good nutrients that will not only nourish your body, but keep you full to boot!
Avocado Quinoa Salad
Avocado quinoa salad is a wonderfully filling meal. It's plant-based and a complete protein all in one!
Broccoli
This veggie peak from October to April. It's a very nutrient-dense veggies that should definitely be a part of your eating plan. Here are some delicious ways to do that.
Broccoli is delicious when it's eaten raw, and this raw Asian-style broccoli salad proves it!
Broccoli Quiche
Start your morning off right with this broccoli quiche recipe. It's easy to eat on the way to work too!
Raw Broccoli Salad
Here's a raw broccoli salad that includes almonds and fresh herbs. A delicious option for lunch or dinner!
Broccoli Cheddar Soup
This clean eating broccoli cheddar soup is easily made from scratch and tastes way better than anything from a can.
Broccoli Slaw
If you prefer your broccoli on the side, give this broccoli slaw recipe a try. It's great on burgers too!
Cabbage
This underrated vegetable is at its peak until early spring. It's nutritious, and if prepared well, unforgettably delicious too.
German Cabbage Soup
This delicious World War II recipe for German cabbage soup can be made with potatoes or without for those who eat low carb or keto.
Cabbage Hash
Cabbage hash is an easy, quick and nutritious dinner that has tons of flavor, despite it's few ingredients.
Cabbage Pasta
Pasta lovers will adore this red cabbage pasta. It's perfect for lunch or dinner, packs well for travel and is absolutely delish!
Cabbage Leaf Tacos
Cabbage leaf tacos are perfect for those eating low carb or keto. They offer the crunch of a normal taco shell and won't fall apart the way lettuce wraps often do.
Cabbage Salad
This simple cabbage salad is perfect for a work lunch. Made of both red and green cabbage, the flavors are magnified by the addition of bacon!
This article was produced and syndicated by MediaFeed.org.